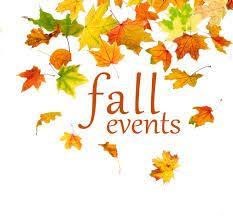 Join Us for Fall Fun in Manhattan Beach
October 27, 2019 6:00 PM at the Clubhouse
Annual Kids Halloween Fest

SPOOKY HAYRIDE*PUMPKIN PATCH*PUMPKIN DECORATING *PAINTING*DIPPIN' DOTS*MAKE YOUR OWN CANDY + CARAMEL APPLE STATION*TAKE HOME TREATS*CFA NUGGETS & PIZZA PROVIDED BUT BYOB *COSTUMES WELCOME (BUT PLEASE CONSIDER THE PAINT, SPOOKY HAYRIDE, PLAYING, FOOD ETC). *EACH CHILD MAY PICK ONE PUMPKIN TO DECORATE. *WE ASK THAT PARENTS USE DISCRETION FOR ALLOWING KIDS ON HAYRIDE WITHOUT AN ADULT, THERE WILL BE SOME CREATURES THAT GO BUMP IN THE NIGHT ALONG THE RIDE. *PLEASE RSVP IF YOU KNOW YOU CAN ATTEND SO WE CAN PLAN ACCORDINGLY (BUT NOT REQUIRED).
November 3, 2019 3:00 PM at the Clubhouse
Annual Chili Cookoff & Cornhole Tournament to Benefit SPAN
It's time for the Manhattan Beach Chili Cookoff to beneift SPAN, a local food pantry. November 3, 2019 at 3:00 PM with winner announced at 5! Read on for the details and how to enter YOUR amazing chili recipe. Our winner will receive the coveted MBCA Chili Cookoff Trophy as well as an additional prize. 2nd and 3rd place will also be recognized.
What we need from you, the fine residents of Manhattan Beach:
• This event and the tastings are free! HOWEVER, we do ask that you bring a non-perishable food item or household item (detergent, paper towels, toilet paper) to donate to the SPAN food Pantry. This donation will get you 1 vote per person on which chili is your favorite.
• We will be selling hotdogs/chip combo for $1. (did someone say chili dog?) The event is BYOB, but we will have non-alcoholic drinks and other snacks on hand. 100% of the cash will be donated directly to SPAN.
• And finally- we need you to RSVP at MBCAsocial@gmail.com with the subject line RSVP with how many people in your group are coming so we can make sure we have enough for everyone! PLEASE RSVP as soon as possible!
Want to be part of the action and a chance for some serious bragging rights?
• Enter the chili cookoff by filling out the entry form found in the documents section of this site and return it to 304 Community Rd by October 31st or email the information requested to MBCAsocial@gmail.com with the subject line- ENTRY FORM. We can't have a cook-off without chili, so don't be shy and don't wait!!!! We welcome all types of chili and are looking for variety. ONLY caveat is that it must be ALL homemade, it must arrive in a crockpot by the 3:00 PM start time, and you must have submitted an entry form before the deadline.
The Cornhole Tournament requires an on site registration beginning at 3:00 pm. There is a $20 entrance fee per team for players (2 players- singles will be matched on site). We will be following American Cornhole Association double elimination rules and regulations (www.playcornhole.com) Please bring your own boards and bags.Tournament begins at 4:00 pm SHARP! All proceeds raised will be donated to SPAN.